It's almost the end of the year, and we hit 50% of our annual donation target, not bad for our first year of community funding! There's still time to help us get towards our target, every penny helps. 
Your donations go straight into the future development of MoodPanda - the most notable recent development being our brand new Android App!

You wanted it, you helped us pay for it, you now have it!


If you wish to support us and help us continue build our amazing community, please donate to us for Christmas. It really makes a difference to what we can do.  We're all volunteers here at MoodPanda and we cover all costs (with your help)

Already a supporter? Thank you! Donate again, to help us towards our future :-)

Have a fantastic Christmas, everyone!
Jake
Co-Founder
MoodPanda.com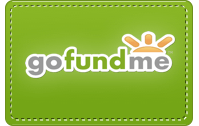 Posted by Jake, Co-Founder of MoodPanda.com